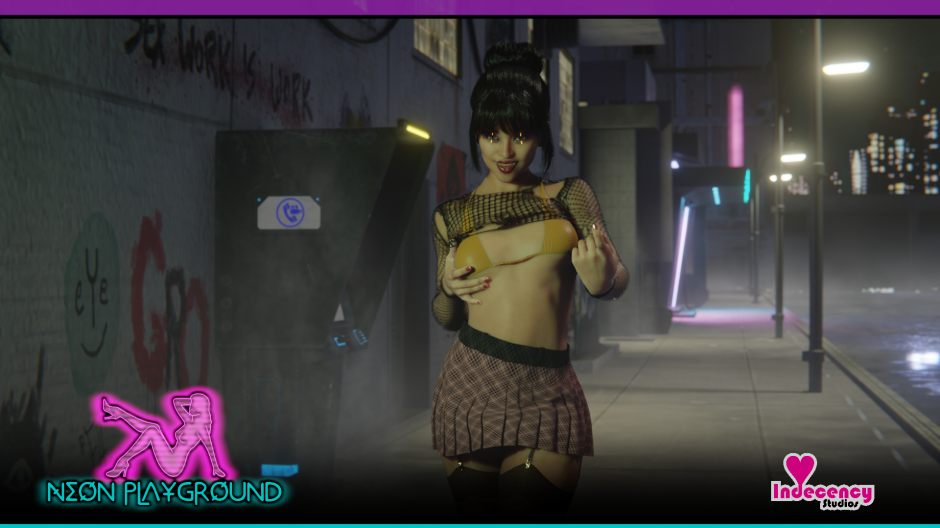 The streets of Sector City can be lonely, but not when Dalia is nearby! Beckoning you closer, her smile is as tantalizing as her hand running up her own body.
"Don't be shy!" She bites her lip seductively and purrs, "Come along, and you'll come a lot, I promise you that."
Development Update:
A new character is in the works, to be revealed very soon! In the meantime, we've also been tweaking the street level exterior of the brothel area and working on the story outline for the game intro. The opening scene is sexy and fun, but also introduces the concept of the brothel as a coop, and we think you'll enjoy it!
Support us today!
Thanks to our Patreon and SubscribeStar supporters for helping to fund continued development and new artwork each month! They also gain access to exclusive behind-the-scenes posts, participate in special polls, and can download tons of high-res 4k wallpapers!